Coronahacks #1: Enhancing your online privacy
As some of you know I am both quite interested and serious about online privacy. In fact, in 2015, I wrote my thesis for my legal degree about the right to be forgotten. While not in the same form as it was discussed while I was writing my thesis, it did eventually end up in the GDPR.
Having worked in a couple of businesses who developed and employed tracking technologies, I am particularly careful with the traces I leave online.  As I had some excess time to do research during this crisis I decided to share some tips and tricks about enhancing your online privacy. These measures will require ascending levels of technical expertise. In other words, I will start with the easy, bang for buck, tips first and more advanced techniques will follow later on in this guide.
✅ = easy
📶 = average
💯 = advanced
Use an adblocker ✅
First, for obvious reasons, install ublock origin in your main browser:
This will block loads and loads of ads. And will additionally block access to tracker networks and thus will limit the fingerprints you leave on the web.  It will also remove the space these ads take in your browser. This will attribute to a better browsing experience as you have fewer distractions in your browser.
DuckDuckGo ✅
One of the things we explicitly or implicitly do frequently online is searching for stuff. At least be aware of the possibility to use an alternative search engine. One privacy-aware alternative is https://duckduckgo.com. It will look and feel quite familiar, but it will involve lesser tracking. 👍
In line with using a different search engine, consider not using google chrome. Consider using Opera, Firefox or even a privacy-enhanced browser like brave.com (disclaimer: I have no experience with brave yet)
Public (unsecured) Wifi networks✅
So we all know about free public wifi networks. They are being used in the train, in stations, in restaurants or airports. It basically boils down this:
Never ever use them!!!
If you need to use your laptop or another device to access the internet, please use the tethering (hotspot) option on your mobile phone. 😉
Opera Browser and its free VPN 📶
So a lot of people use a virtual private network to enhance their privacy. But usually, this is a paid and (in some respects) an expensive option. It involves a monthly subscription and is, in my opinion, something very few people are willing to do.
There is however a free (as in free beer) and relatively easy solution. If  you download the opera web browser: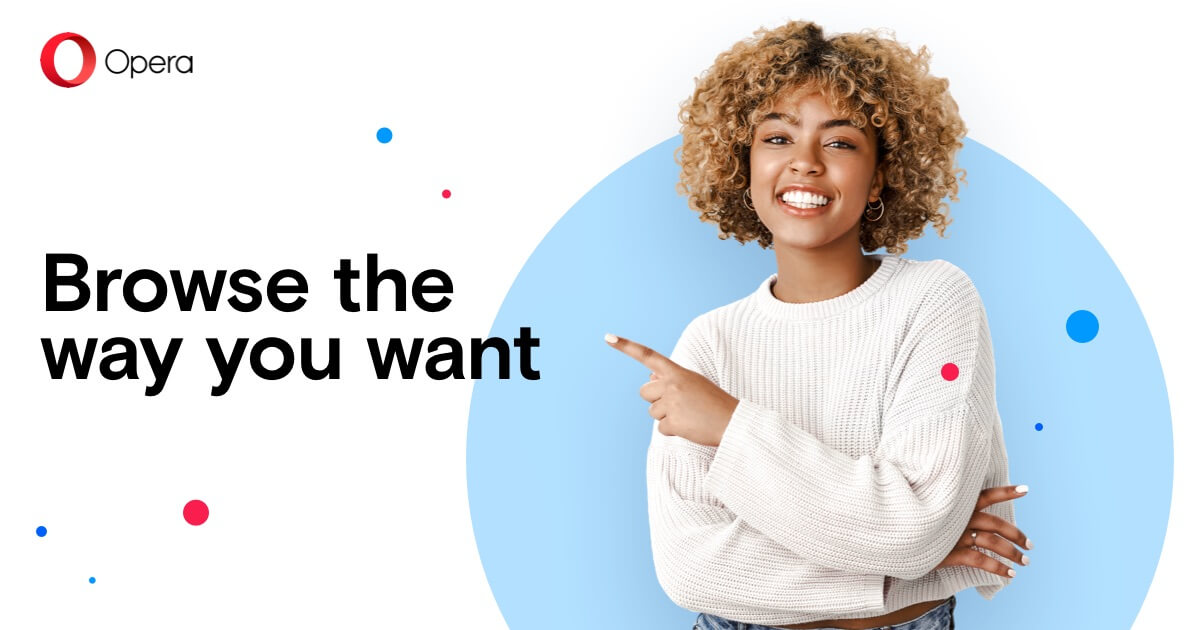 When you access the private browsing mode (which is a great tip in itself) and access its free VPN mode.
Using the VPN connection will result in the fact that tracking software will not be able to see the source of the traffic. Which in turn will make it impossible to track your activities.
This is very useful if you want to use the internet without being tracked. Or even better, if your internet connection is from certain Dutch internet providers and you want to check if your favorite new show is on the pirate bay. 😁
Google My Activities 📶
So I have one final great tip on how to keep the tech giants in check. Regularly check and delete the stuff they know about you. On the following website, you can see a (shocking) overview of your recent activities: https://myactivity.google.com/ this extends (but is not limited) to search queries, location data and apps you are using on your mobile devices.
Just to give you an idea of the scope of the amount of data Google has on you. It provided me with the possibility of reviewing my location history. This is a screenshot of what popped up:
What is nice however is that you can use https://myactivity.google.com to disable this kind of tracking and remove previously recorded data. I would recommend two things. First remove your 'old' data regularly. I usually remove all data that is older than three months. This ensures that my search results and youtube feed stay relevant. It does however limit the extent of their tracking (at least, that is what I keep telling myself during my frequent data/1984 nightmares). 😁
Second, disable specific types of tracking that have no use for you. If you closely inspect the image posted above. You can see that no new location data is collected. This is because I disabled location tracking.
Pi-hole 💯 (advanced anti-tracking warfare 😁)
The idea to write this blog started with an article I read a couple of days ago. It was a guide on how to set up the application pi-hole in your home. While I knew about pi-hole, it never occurred to me to take the time and actually install the application. Specifically, because I was under the impression you needed specific hardware to set this up. It turned out you can just run it on any docker enabled machine. I was really amazed by how easy it is to setup. Especially when you have a nas or a linux server in your home (as I have).  Otherwise it would be a great and fun project to get it to run on a raspberry pie (small computer) you can just setup in your home. I promise it will not be that complicated.
So what does it do. Pi-hole is a micro DNS service that you run yourself. DNS (domain name system) translates URLs into IPs to connect with. Instead of translating all names to IP's pi-hole contains a list of 125k addresses that it will translate into an non existing address (the proverbial hole). Consequently the devices in your network will not connect to these addresses. The addresses in this blocklist contain the host names of ad networks and tracker tools. Configuring and installing pi-hole in your network makes sure no device in your network will connect to any of these services. A great tool!
I came across the following GitHub repository that allowed me to easily run pi-hole within a docker container:
The next step is to configure your router with the IP address of the machine running pi hole. You should (obviously) point the DNS of your router to the IP of the device on which pi-hole is installed in your network.
Initialy I have tried to work with pi-hole instead of my adblocker. This is something I would not recommend as pi-hole will not remove the ad markup from the website you visit.  Moreover, it will not block ads that run on youtube. So why use pi-hole at all. Well, it makes sure that all devices in my network will not connect to tracking networks. This is a great benefit for something that is quite easily set-up  and as a bonus it will also speed up your internet as fewer ads and trackers will be connected when you start using it.  
Downsides of pi-hole
After installing pi-hole I cannot use google ads anymore. Additionally, it seems I am unable to track you guys. As pi-hole blocks access to my google analytics account. I guess both are a fair tradeoff 👌
Track this 💯🔥🚀
Let's end this piece on privacy on a less serious note. Recently I came across: https://trackthis.link/ it is tool that lets you open up up to 100 random websites. The idea is simple, run this a couple of times, and it will distort the profile trackers have on you. It is not a serious solution but in my opinion, the concept is sound (and awesome).
Last remarks: am I untraceable?
So after completing all these steps you might think that you are now untraceable. Sadly enough there are tons of tracking methods that companies can still use to track you. Employing these methods will help, but they are not meant to be the silver bullet against tracking. In fact, I highly doubt such a thing exists.  
One last thing, as I was writing this blog more and more ideas sprang to mind about what you can do to enhance your privacy and security. I will probably add more sections to this post over the coming months.
Let me know if you liked this blog and feel free to contact me If you want more information about these (and other) privacy related techniques.  On the other hand, I could also explain how some of the tracking techniques actually work.